Bollywood-Arts – Indian Dance Germany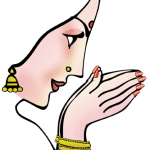 …Namaste!
Bollywood-Arts is an Indian dance production, dance schools and video/film production. Company based in Munich, Hamburg and Rosenheim (Bayern) in Germany. Bollywood-Arts works all around Germany and Europe. We are offering our services for all types of activities such as Marriages, commercial, cultural and social events. As well as Bollywood dance classes, workshops for kid´s dance and adult camps, shows, castings, festivals, bachelorette parties, music video productions and lots more…
Our Company is founded in 2009 and directed by Mr. Manu Singh from Mumbai. He is an official Dancer/Choreographer since 1997 under IMPPA – FWICE (Cine Dancer´s Association) and worked for Bollywood film industry in Mumbai with known actors, choreographers and directors for almost 10 years. Kindly follow the link for more information on his work in Bollywood film industry.  Click More…
Please get in touch with us if you would like to work with us for a stage shows. Book our Bollywood dancers for your events or music videos for giving an Indian taste. Or would like for us to give a workshops or special courses in your city (anywhere in Europe).
Please watch our very cute Bollywood Dancing Kids and Adults in Germany – Bollywood-Arts Official Video
Find Bollywood-Arts on: