Manu Singh – Curriculum Vitae
Manu Singh!
is a Bollywood Dance Teacher/Choreographer, music video director, dance instructor and dancer originally from Mumbai, India where he worked for over 10 years in Bollywood, India's Musical Film Industry. He has also worked in other countries such as Mexico and Egypt, and he is currently running BOLLYWOOD ARTS, a film dance production and event company in Germany. Bollywood Arts is well experienced and strongly connected to Mumbai Film Industry. It offers all types of Indian events, Bollywood dance courses, workshops, corporate shows, castings, festivals, parties, music video production and lot more. If you would like to work with Manu Singh for stage shows, special events, music videos, or would like for him to give a workshop in your city (anywhere in Europe), please get in touch with Manu Singh.

Manu's Resume
Place of birth: Mumbai (Bombay), India
Current place of residence: Hamburg, Germany
Languages: Hindi, Marathi, English (fluent), Spanish (fluent) and German (begginer)
Height and weight: 1.80 m, 64 kg
WORK EXPERIENCE
Bollywood Dance Choreographer/Video Director/Dancer/Actor
Workshop facilitator, Event Organiser, Video Director and dance instructor for diverse dance studios and organisations around Germany-Europe (Hamburg, Munich, Berlin, Rosenheim, Bremen, Frankfurt, Stuttgart, Freising, Hannover, Kiel, Magdeburg, Arnstein, Braunschweig, Wurzburg, Winsen) Austria, Switzerland (Zurich), Italy, Greece, Spain and Hungary 2008- 2015
Music Video Director/Choreographer for Marshall Media Hamburg- 2009
 Cinema Group Dancer- Member of Cine Dancer's Association of the Film Industry of India (Bollywood) Mumbai.(1996-2003)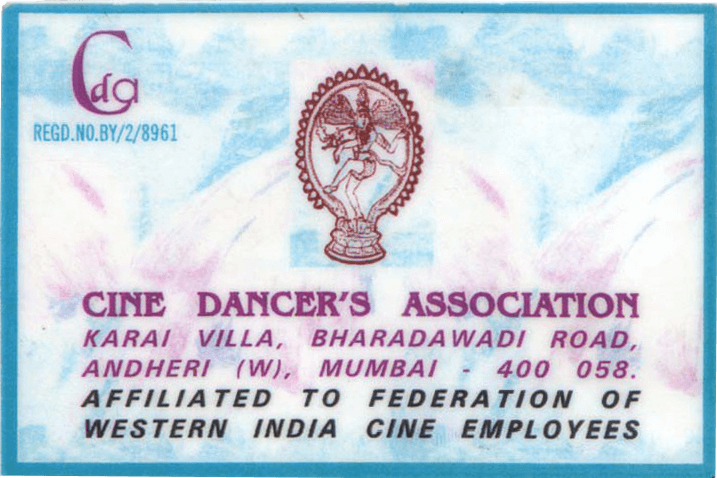 Worked in the following Bollywood movies:
Mumbai Se Aaya Mera Dost- Vaibhavi Merchant (Rajasthan, 2003) Abhishek Bachchan, Lara Dutta
Baghbaan- Vaibhavi Merchant (Filmcity, 2003) Amitabh Bachchan, Hema Malini
God Only Knows- Bosco Caeser(Parel Studio, 2003) xxxx xxxxxxxx xxxxxx
Punjabi Movie with Rageshwari- Pappu Khanna(GCC Club, 2003) Rageshwari
Main Hoon Naa- Farah Khan(Darjeeling, 2002) Shahrukh Khan, Sushmita Sen, Zayed Khan
Devdas- Saroj Khan(Filmcity, 2002) Shahrukh Khan, Aishwarya Rai
Shakti- Ganesh Acharya(Rajasthan, 2002) Shahrukh Khan, Karishma Kapoor, Prabhu Deva
Aap Mujhe Achche Lagne Lage- Ganesh Acharya(Filmcity, 2002) Hrithik Roshan, Amisha Patel
Yeh Dil Ashikana- Saroj Khan(Ooty, 2002) Karan Nath, Jeeidha, Aditya Pancholi
Pran Jaye Par Shaan Na Jaye- Nimesh Bhatt (Filmistan Studio, 2002) Sanjay Manjrekar, Ravina Tandon, Namrata Shirodkar
Anarth- Kishan (Filmistan Studio, 2002) Sunil Shetty, Sanjay Dutt, Vinod Kambli
Escape From Taliban- Pappu Khanna(Filmcity, 2002) Manisha Koirala
Haasil- Piyush (Aurangabaad, 2002) JImmy Shergill, Rajpal Yadav, Irfan Khan, Hrishitaa Bhatt
Hum Kisi Se Kam Nahin- Ganesh Acharya(Filmcity, 2002) Amitabh Bachchan, Sanjay Dutt, Aishwarya Rai, Ajay Devgan
Kuch Khatti Kuch Mithi-Saroj Khan(Goa 2002) Kajol, Sunil Shetty, Rishi Kapoor
Pyar Kiya Nahin Jaata- Nimesh Bhatt (Goa 2002) Sonali Bendre, Diwakar Pundir
Aankhen- Remo (Filmcity, 2001) Amitabh Bachchan, Akshay Kumar, Paresh Rawal, Arjun Rampal, Bipasha, Sushmita
Kuch Khatti Kuch Mithi- Saroj Khan(Goa, 2001) Kajol, Sunil Shetty, Rishi Kapoor
Na Tum Jaano Na Hum- Saroj Khan(Hira Nandani, 2001) Hrithik Roshan, Saif Ali Khan, Isha Deol
Khulam Khula Pyar Karenge- Saroj Khan (Mehboob Studio, 2001) Govinda, Preity Zinta
Chudalavundi- Saroj Khan(Hydrabad, 2001) Mohan Babu
Soch- Bosco Caeser(Natraj Studio, 2001) Sanjay kapoor, Arbaaz Khan, Ravina
Mujhe Kuch Kehna Hai- Ahmad Khan(Filmistan Studio, 2001) Tusshar Kapoor, Kareena Kapoor
Farz- Ganesh Acharya (NSC Studio, 2001) Sunny Deol, Preity Zinta
Mohabbatein- Farah Khan(Filmcity & Mehboob Studio, 2000) Amitabh Bachchan, Shahrukh Khan, Aishwarya
Hum To Mohabbat Karega- Rekha / Chinni Prakash(Mehboob Studio, 2000) Bobby Deol, Karishma Kapoor
Jodi No.1- Chinni Prakash(Horizon Hotel, 2000) Govinda, Sanjay Dutt, Twinkle Khanna, Anupam Kher
Talash- Chinni Prakash(Shimla, 2000) Akshay Kumar, kareena Kapoor
Jaanwar- Raju Khan(NSC Studio, 2000) Akshay Kumar, Karishma Kapoor, Shilpa Shetty
Jaanwar- Raju Khan(Hydrabad, 2000) Akshay Kumar, Karishma Kapoor, Shilpa Shetty
Dil Pe Mat Le Yaar- Remo (Tandon Garage, 2000) Manoj Bajpai, Tabu
Aawara Pagal Deewana- Ahmad Khan(Mahabaleshwar, 2000) Akshay Kumar, Sunil Shetty, Aftab Shivdasani,Paresh Rawal
Calcutta Mail-Vasundhara (Hyderabad Ramoji Studio, 2000) Anil Kapoor, Rani Mukherjee, Manisha Koirala
Suno Sasurji- Rekha Prakash(SNDT College, 2000) Aftab Shivdasani, Amisha Patel
Maa Tujhe Salaam- Ricky james(Aqueria Club, 2000) Sunny Deol, Tabu, Arbaaz, Malaika Arora
Hera Pheri- Ahmad Khan (Filmcity, 2000) Akshay Kumar, Sunil Shetty, Paresh Rawal
One Two Ka Tour- Ahmad Khan(Crossroads, 2000) Shahrukh Khan, Jackie Shroff, Juhi Chawla
Dhai Akshar Prem Ke- Saroj Khan (Rajasthan, 2000) Abhishek Bachchan, Aishwarya Rai
Kahin Pyar Na Ho Jaaye- Raju Khan(Hira Nandani, 2000) Salman Khan, Rani Mukherjee, Raveena Tandon
Pyar Kiya Nahi Jaata- Nimesh Bhatt (Water Kingdom, 2000) Diwakar Pundir, Sonali Bendre
Hum Dil De Chuke Sanam- Saroj Khan (Filmcity, 1999) Salman Khan, Aishwarya, Ajay Devgan
Pyar To Hona Hi Tha- Raju Khan(Filmcity, 1999 Ajay Devgan, Kajol
Khubsurat- Ahmad Khan(Filmcity, 1999) Sanjay Dutt, Urmila Matondkar
Josh- Howard Rosemayer (Filmcity, 1999) Shahrukh Khan, Aishwarya Rai, Sharad kapoor, Chandrachur
Ganesh- Ahmad Khan(Hydrabad, 1999) Vyankatesh
Pyar Koi Khel Nahin- Saroj Khan(Filmalaya Studio, 1999) Sunny Deol, Mahima Choudhry
Hote Hote Pyar Ho Gaya- Nimesh Bhatt (Hira Nandani, 1999) Kajol, Atul Agnihotri
Baadshah- Farah Khan (Filmcity, 1999) Shahrukh Khan, Twinkle Khanna, Johny Lever
Beti no.1- Chinni Prakash(Mehboob Studio, 1999) Govinda, Rambha
Love You Hamesha- Nimesh Bhatt (Mayur Mahal Studios, 1998) Akshay Khanna, Rishma Malik
Aa ab Laut Chale- Saroj Khan (RK studio, 1998) Aishwarya Rai, Akshaye Khanna
Ek Hindustani- Saroj Khan(NSC Studio, 1998) Sunil Shetty, Raveena Tandon
Mudhalvan- Ahmad Khan (Chennai 1999) Arjun Sarja, Manisha Koirala, Raghuvaran
South Indian Movie- Saroj Khan (Ramoji Rao Studio, 1999) Mohan Babu
Godmother- xxxxxxx (Hyderabaad Ramoji Rao Studio, 1998) Shabana Azmi, Sharman Joshi
Dil Lagi- Ahmad Khan(Filmcity, 1998) Bobby Deol, Sunny Deol, Urmila Matondkar
Taal- Ahmad Khan(SR Stadium, 1998) Aishwarya Rai, Anil Kapoor, Akshaye Khanna
Mast- Howard Rosemayer(Filmalaya, 1998) Aftab Shivdasani, Urmila Matondkar
Akrosh- Nimesh(Swapna Nagari Studio, 1997) Sunil Shetty, Shilpa Shetty
Aarzoo- Saroj Khan(Swapna Nagari Studio, 1997) Madhuri Dixit, Akshay Kumar, Saif Ali Khan
Mela- Raju Khan(Filmcity, 1997) Aamir Khan, Ashutosh Gowarikar, Gracy Singh
Hindustan Ki Kasam- Raju Khan (Filmcity, 1997) Amitabh Bachhan, Ajay Devgan
Ishq- Ganesh Acharya (Filmcity, 1997) Aamir Khan, Juhi Chawla, Kajol
Dulhe Raja- Ganesh Acharya (Mehboob Studio 1997) Govinda, Raveena Tandon
 Mahanta- Bhupi(Filmalaya Studio 1997) Sanjay Dutt, Madhuri Dixit
—————————————————————————————————————————————-
Stage Show DancerMumbai, India 1996-2001Dancer of special events of various companies and associations such as the Screen Cinema Awards function in 2001, Zee Cinema Awards function in 1999, Indian Cultural Dance for the Laughter Club in 1999, Indian Cultural Dance Encounter for Foreigners at the Auditorium of Khajuraho in 1998, among others.
Balaji Telefilms Mumbai, India. October 2007- March 2008
Assistant of model coordinator Raju Kansara. Coordination of actors/models/extras for various TV serials such as "Kuch Is Tara", "Kahani Gharghar Ki" and Simply Sapney" among others, as well as for various independent movies of the Bollywood Indian film industry.
Tropicana Grand Oasis beach resort Sharm el Sheik, Egypt. September 2007
Modern dance choreographer and dancer of the family entertainment and musical shows of the resort, as well as of the opening shows of the disco nights at the Black House disco.
North Gym Models and Grupo Azarcoya casting agencies Merida, Mexico. July 2005- Sept 2007
Modern dance choreographer of various special events such as the Paco Renteria concert opening (guitarist and composer of Hollywood movie soundtracks such as The Legend of Zorro), animation groups of the political campaigns of Yucatan state governor Ivonne Ortega and Merida city mayor Cesar Bojorquez, Ayllu fashion show in La Ceiba Golf Club, Firestone wheel company event in Fiesta Americana hotel, 2nd Anniversary of Ser magazine, Telcel cell phone company animation group, Corona beer animation group, various XV años and private social events, among others.
Coca Cola Special Events Merida, Mexico. July 2005- Sept 2007
Cast member of "The Lion King" (2006) and "The Beauty and the Beast" (2005) musicals presented at Coca Cola's Castle of Dreams at the Xmatcuil annual fair.
Cast member of the musicals presented at Coca Cola's annual Christmas Show in 2005 and 2006.
Dancer of Coca Cola's carnival parade car for the Carnival of Merida in 2006 and 2007.
Xpresion Centro de Capacitacion Artistica Merida, Mexico January- June 2006.
Member of the jury committee for the evaluation of the final exams of the students of all artistic areas.
Hindi-jazz dance and modern dance teacher and choreographer of advanced jazz students.
Jazzisimo Dance Studio Mérida, México. June 2005- January 2006
Hindi-jazz dance teacher and choreographer of advanced jazz students.
Hindi-jazz dance presentation at Teatro Mérida for the "Blanc et Noir" show.
A to Z Dance School Merida, Mexico Sept 2005- Dec 2005
Hindi-jazz dance teacher and choreographer of intermediate jazz students.
Modern Dance and Indian Film Dance Teacher and Choreographer Mumbai, India. 2004
Dance teacher of students of all ages (children-adults) in the following private clubs: Asmita Club, Green Court Club, Kandivali Recreation Club, Jangid Complex and Shagun Hall.
Music Video Director and Choreographer Mumbai, India. 2003
Video "Chalka Hai Jab Bhi Jaam", produced by Rachnakar Flims and TV Entertainment.
Assistant of Dance Director Mr. Nadeem Khan Mumbai, India. 1999-2001
Assistant of dance director Mr. Nadeem Khan for music videos of various Bollywood movies such as Prem Shastra, Bombay Girls and Kala Shahar among others, and music videos for music albums for Times Music and Universal Music (singer Pankaj Udhas among others).
EDUCATION  ARTISTIC
Cinema Dance School
Ranjeet Dance Studio. Mumbai, India (1994-1998)
DANCE STYLES LEARNED:
Modern Jazz, Rap, Hip Hop and modern western dances
Indian Filmi Dance (Bollywood), Bhangra, Indian Folk Dance and Indian Classical Dance
Arabian dance
Dancing for TV and Cinema